El Rey Junior is a fastboat with Bali crossing services (Sanur beach) – Penida (Toyapakeh port) which has only been operating since mid 2018. Offering speed, comfort and security. El Rey Junior provides the best service through crew and of course good boat facilities such as new ships with the latest and best engines.
Professional and experienced captains and boat crews on the field add comfort when you cross while at sea because the captain and crew will make sure you arrive safely. By using 5 pieces of Suzuki 300 pk engine, it will certainly make the tourists feel comfortable and fast when crossing.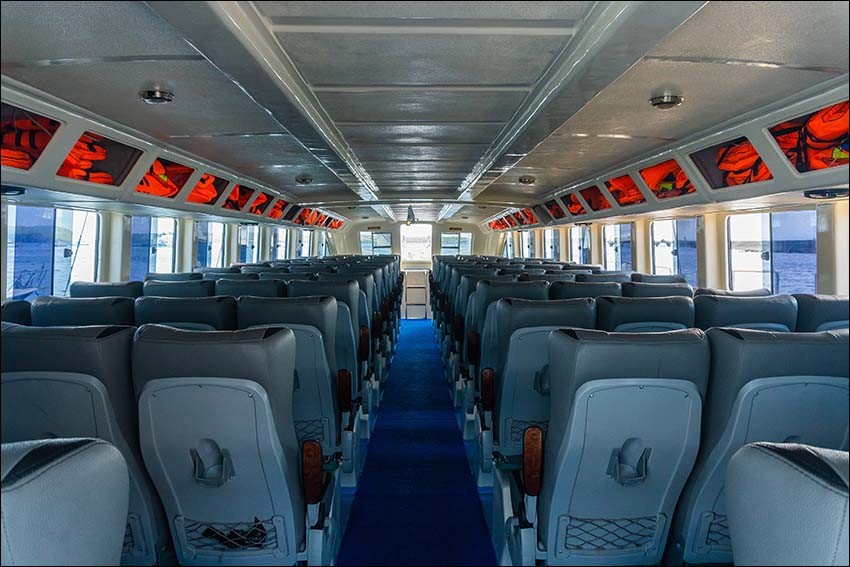 Facilities from the junior El Rey ship itself have a large ship body with a capacity of about 120 passengers excluding ship crews. Large boat with facilities of LCD TV, Audio, Life Jacket, Toilet and other security equipment. Tenpat sat el rey junior is designed so that passengers can feel comfortable while traveling in the sea even if the waves are big enough.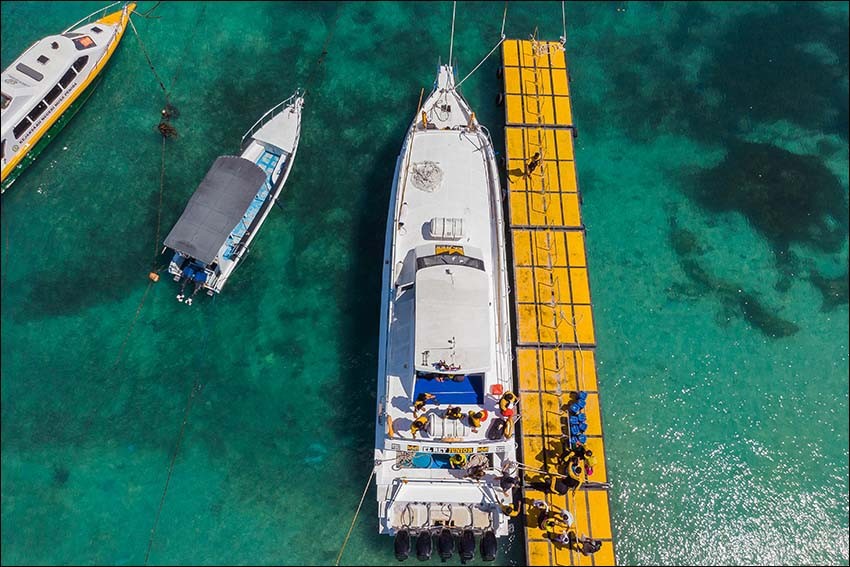 Price Fast Boat El Rey Junior 
One Way : IDR 350.000 (US$20)
Return Trip : IDR 500.000 (US$35)
Include : Insurance, Free Pick Up & Drop Off Service In Bali, Area: Nusa Dua (ITDC), kuta, legian, seminyak, kerobokan, tuban, jimbaran central(MC Donald Jimbaran), Sanur, and Ubud central.
Schedule El Rey Junior fast Cruise
From Bali to Penida : 8.00 AM, 10.45 AM, 3.00 PM 
From Penida to Bali : 9.15 AM,   2.15 PM , 5.00 PM
Fast Boat Company
El Rey Junior Fast Cruise
Pick-up Area / Trip
I
II
II
Sanur
07:00 – 07:15   Wita
10:00 – 10:15    Wita
14:15 – 14:30    Wita
Ubud, Jimbaran, Nusa Dua, Seminyak
06:15 – 06:30   Wita
06:15 – 06:30   Wita
06:15 – 06:30   Wita
Kuta, Legian
06:30 – 06:45   Wita
09:00 – 09:15   Wita
12:15 – 12:30    Wita
Note: Minimun 2 pax 
 *** For "Sudden Reservation" or "Last Minute Booking" we usually always have seat availability even though our Online System says Fully Ordered. Please Chat us at at +6281337664172 (Click To Chat on Whatsapp) for availability and booking info.
If you have any question regarding our service, please do not hesitate to contact us on Telephone or Whatsapp at +6281337664172

To ensure your transactions easy and convenient, we accept payments with few options. You can make payment by Bank Transfer, Paypal and Credit Card – Payment