Mount Ijen is located on Java. Precisely on the border between Banyuwangi Regency and Bondowoso Regency, East Java.
Mount Ijen is currently still active and is one of the attractions of climbers is the blue fire coming out of the mountain crater. You can see blue fire at night or when it's dark. The stout blue flame has its own beauty from a fire that is usually red. Masks are needed to protect breathing from sulfur and dust vapor sent from the crater of Mount Ijen.
Mount Ijen
The height is around 2800 meters. located on the east side of the island of Java. So it's still quite easy to access from the island of Bali by just crossing from Gilimanuk to Ketatapang using the Ferry. Mount Ijen last erupted in 1999.
The hiking trail to Mount Ijen is not too difficult even for beginners, because the hiking trail has a not too steep slope. The slope along the track is not very visible because of the low slope. For beginners it will usually take about 3 hours to arrive at Ijen Crater.
To reach Ijen Crater we will pass the road to the summit of Mount Ijen. Arriving at the top, we will go down the stairs to go to Kwah Ijen. The road to the crater we can see Blue Fire in the morning, because Blue Fire is near the Ijen crater.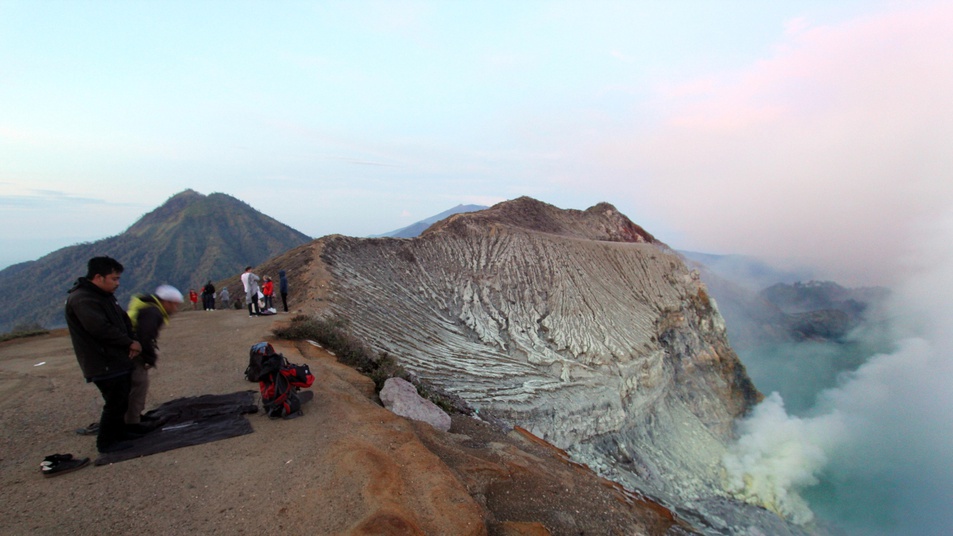 How to get to Blue Fire
The journey to reach the location of the blue fire we have to go down the stairs from the summit of Mount Ijen. During the trip you will see many locals carrying Sulfur with various tools and methods. The presence of sulfur mining activities. Transporting sulfur has become a people's livelihood. The weight of sulfur that is transported averages around 50kg and gets around 50 thousand rupiah.
Blue Fire
Every hour from 2:00 to 4:00 am there is a very interesting phenomenon around the ijen crater which is often called Blue Fire or blue fire which is a very unique phenomenon because in the World there are only 2 places that have this phenomenon, namely in Ireland and in the Ijen itself.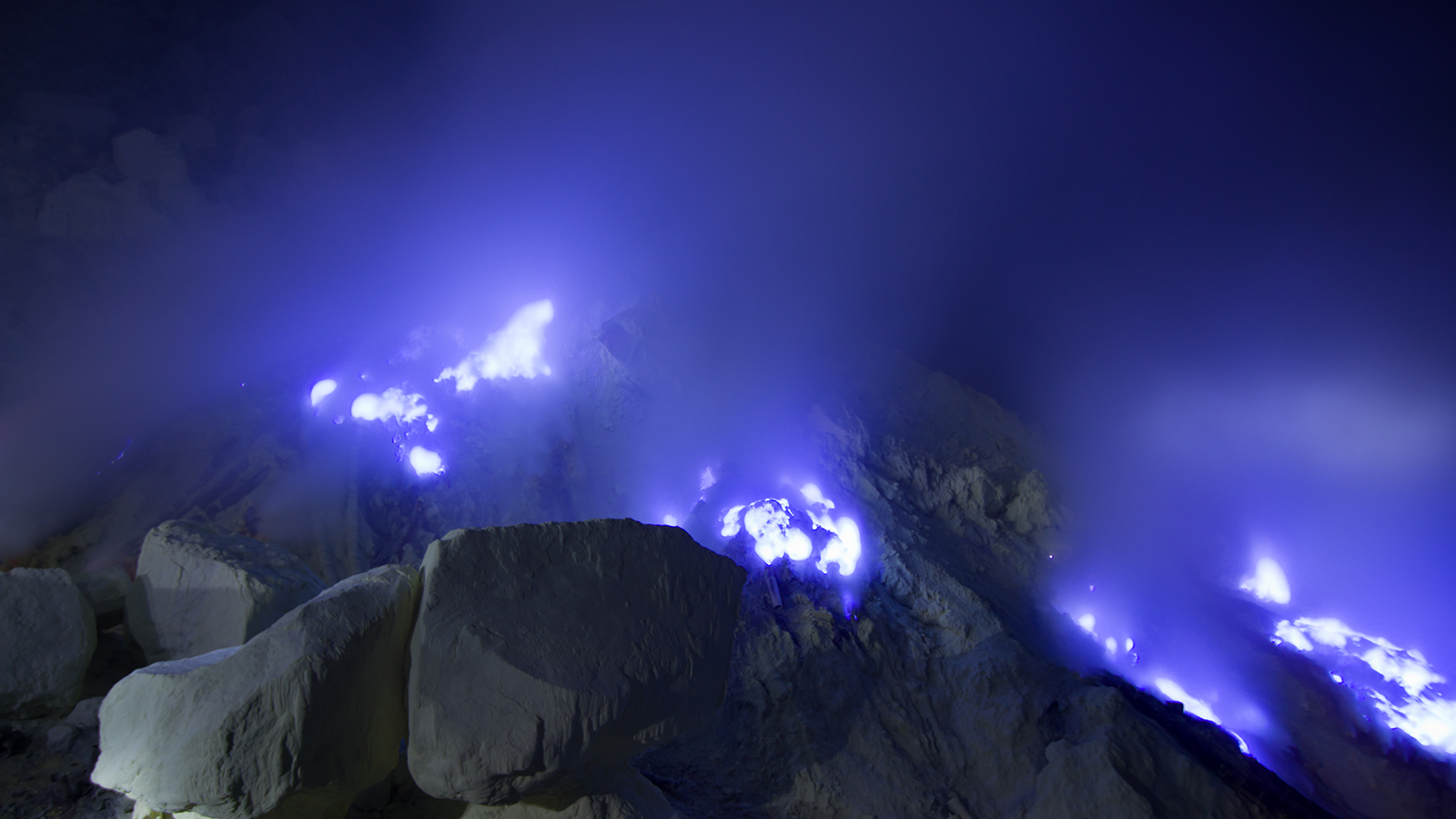 The way to the Crater.
The trip will be colored with smoke and the smell of sulfur from the crater. We need to be careful with sulfur fumes and keep breathing stable. To climb to the crater is indeed required to use a mask to reduce smoke and air sulfur into your body.
Way Back From Mount Ijen to Bali
To Back from Mount Ijen to Bali we will cross by ferry from Ketapang to Gilimanuk. Then it will stop eating local Balinese food. Then you will be escorted to the Hotel. But during the trip to the hotel, you can also visit the nearest tourist attractions in Bali for an additional fee, because additional tour times and the cost of admission to attractions are your responsibility. If you want to do this additional activity, you should discuss it with your agent
Bellow is the detail itinerary:
16.00 : Pick up from your hotel wherever in Bali area : Ubud, Kuta/Legian, Lovina, Munduk and Seminyak
20.00 : You arrive at Gilimanuk Harbor, and will go to Java
22.00  : Arrive at Ketapang before we continue to trekking point, we will have a Simple Dinner dirst at local restaurant/warung/Take a rest for a while
01.30 : Arrive at Trekking Point
01.45 : Start The Trek
07.00  : The trek Finish and having breakfast box
11.00 to 12.00 : You Arrive at Gilimanuk Harbor Bali and before we drive back to your hotel firstly we will stop at local Restaurant for lunch
16.00 : Finish, arrive at your hotel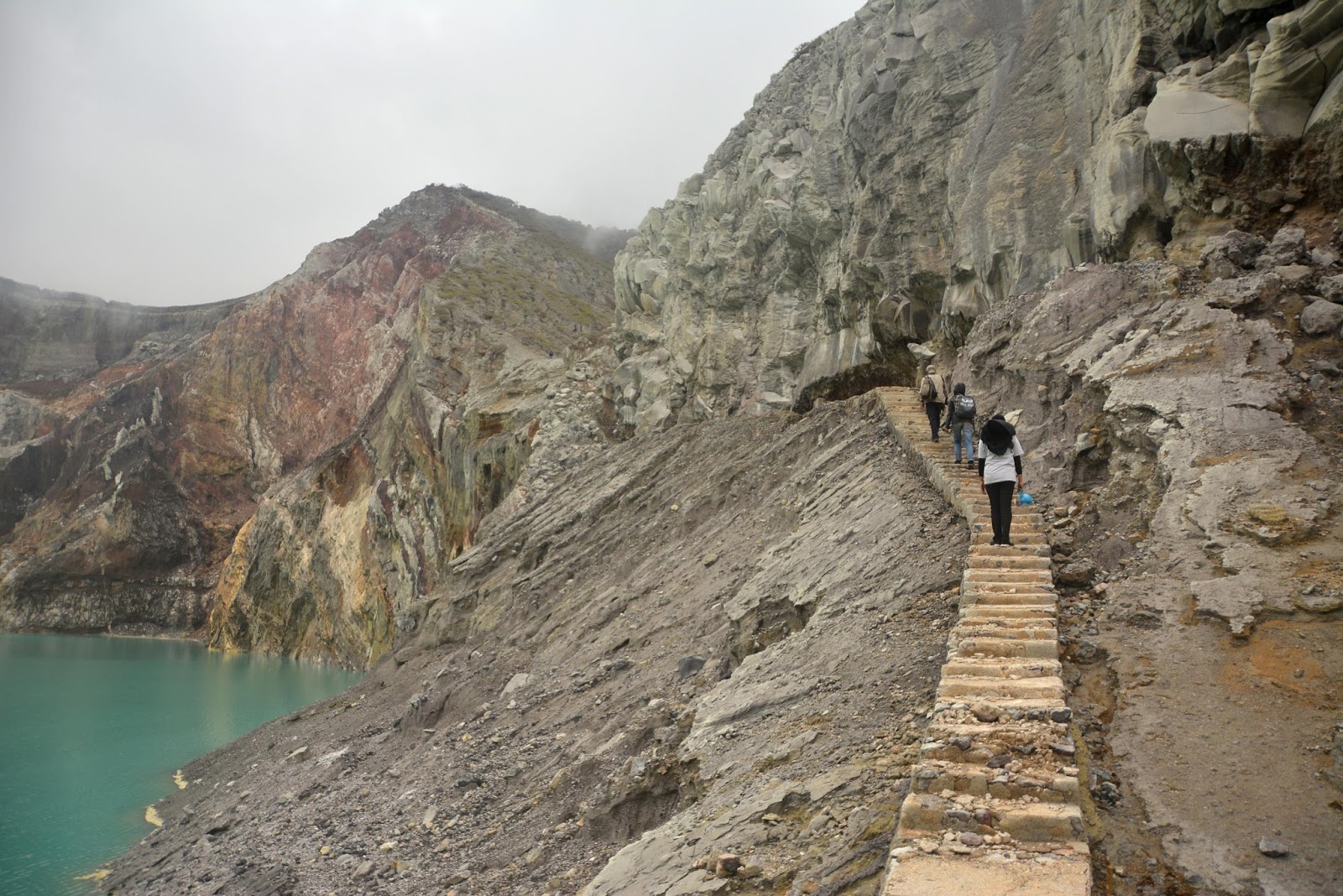 Additional Information
What To Bring ?

Hiking shoes, or shoes that are comfortable for long trips
Jackets or sweaters or thick clothes and additional scarves, gloves and knit hats will really help you to withstand cold temperatures during climbing,
Mineral water and some snacks for supplies during the trip
Backup clothing if you might visit other attractions after climbing
Camera, to capture the beauty of memories during the trip
Cash, just in case you want to buy food or visit a tourist place , for typing or to pay the entrance ticket for a tourist attraction if you visit it.

Climbing Guide

Guides have been provided by those who manage climbing to Mount Ijen. The manager of mount batur climbing has had tens to hundreds of guides to take you to the top of Mount Ijen safely. All climbers must be accompanied by guides to ensure tourist safety.
Mount Ijen and Blue Fire Trekking Package

IDR 1.900.000/Pax

  
Inclusions :
Pick up and return to your hotel by air conditioned car
Return crossing by Ferry
Experienced Mount trekking guides English speaking
Entrance Fee to Ijen Area
1 time Breakfast , 1 time lunch, 1 time dinner 
Mineral water
Flashlights
English Speaking Local Trekking Guide
All taxes and fees.
Duration : 24 hour (approx.), Min. Order : 2 Pax
It is a once in a lifetime experience to see the sunrise from the top of Java's Active Volcano Mt. Ijen (1.218 – 2.799M), The graeat volcano in East Java, The early trekking is invigorating, and the sunrise view from the peaks unsurpassed.
If you have any question regarding our service, please do not hesitate to contact us on Telephone or Whatsapp at +6281337664172

To ensure your transactions easy and convenient, we accept payments with few options. You can make payment by Bank Transfer, Paypal and Credit Card – Paymen