Orion Prince Fast Ferry is the newest model of fast ferry from Bali to Gili. If you're on the hunt for the best way to explore Indonesia's tropical paradises from Bali to Lombok and the Gili Islands, you've come to the right place. Orion Prince Fast Ferry is ready to take you on a journey that'll leave you awe-struck. The fast boat will cross for 2 – 4 hours at sea depending on the departure location and destination. But wait, we've got more info for you.
If you're looking to get there quickly, we have some fast boat and port recommendations for traveling from Bali to Lombok and the Gili Islands
Check Schedule, Availability, Price, and Book Now!
For last-minute bookings, we usually have seat availability even if our online system shows it's fully booked. Please click on our floating WhatsApp button.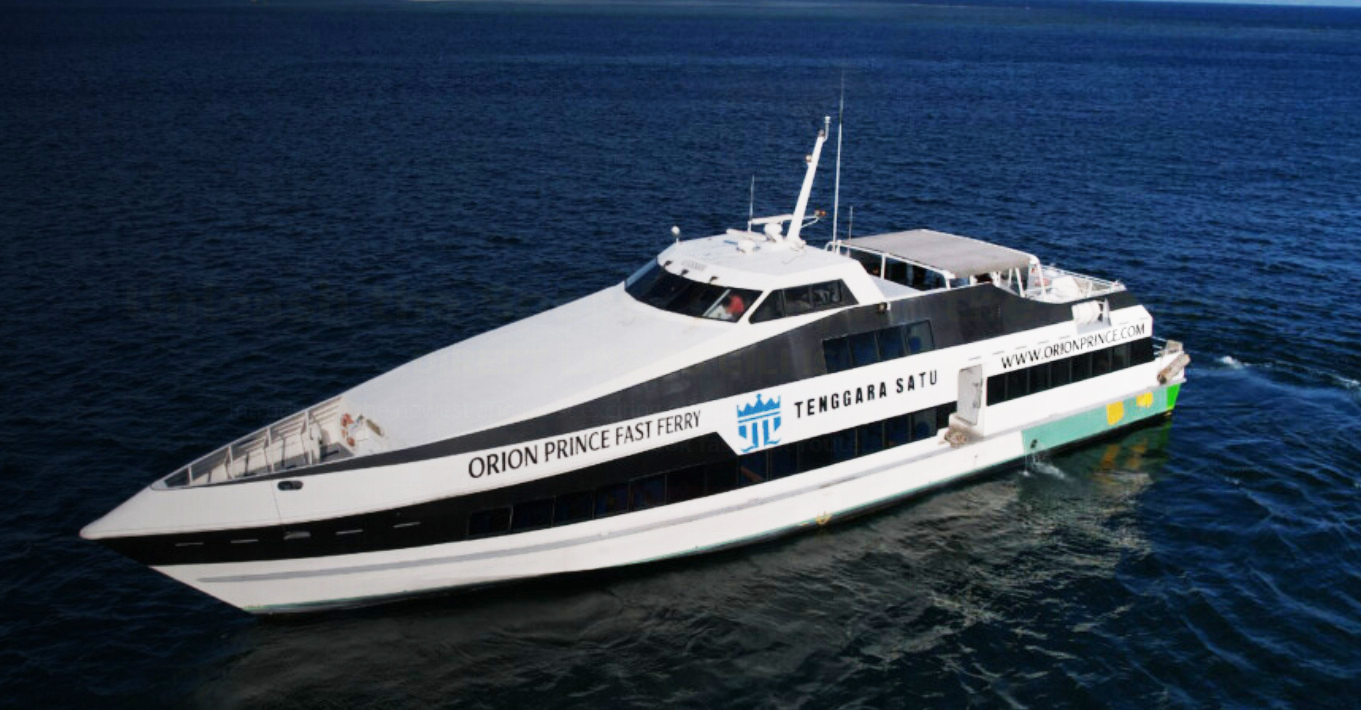 Why you choose Orion Prince Fast Ferry ?
Room to Breathe: Capacity for up to 160 passengers with 2 spacious decks.
Safety and Comfort: Covered by Jasa Raharja Insurance.
Timely Departures: Leaving from Serangan Harbor at 09:30 AM.
Awesome Destinations: Direct to Gili Trawangan and Lombok.
Things you need to know : Terms & Condition
Kids and Babies: Must be accompanied by an adult.
Luggage: A maximum of 2 bags not exceeding a total weight of 25kg.
Health: Not advised for pregnant women or those with certain health conditions.
Cancellations: Charges apply for cancellations or schedule changes.
Departure from Serangan to Gili Trawangan : 09:30 AM
Departure from Gili Trawangan to Serangan : 12:30 AM
Departure from Serangan to Bangsal : 09:30 AM
Departure from Bangsal to Serangan : 02:00 PM