Scoot Fast Cruise or often called by the slaughter boat that has been equipped with good accommodation in serving guests or passengers from Sanur Beach to Lembongan. With a vessel equipped with navigation and safety equipment for internationally recognized guests. During the sea trip from Sanur to Nusa Lembongan, customers get the best service and of course customers who like to be on board with the service of friendly and polite staff.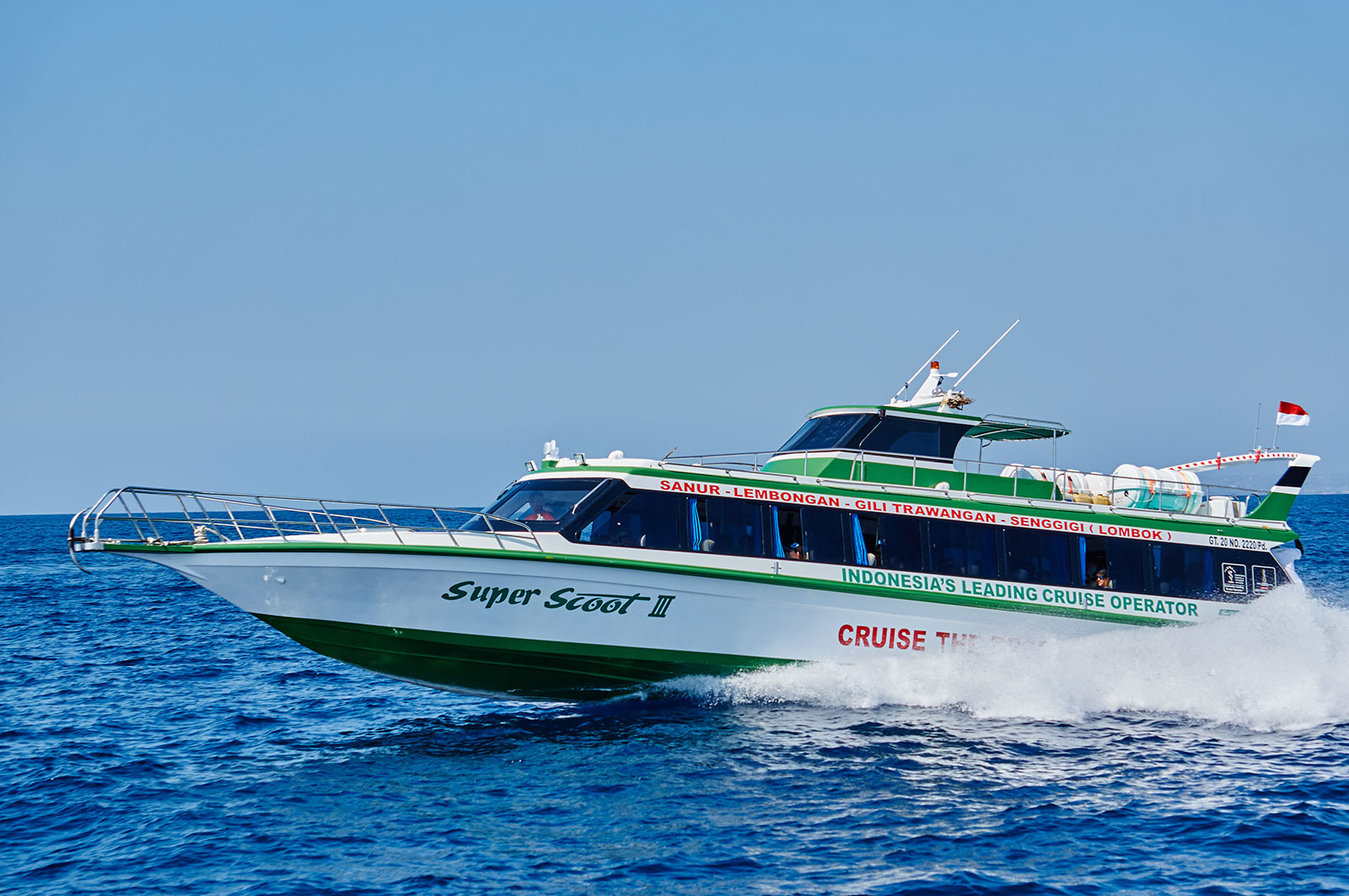 Schedule Scoot Fast Cruise to Lembongan :
Departure
Sanur – Lembongan : Time : 9.30, 11.30, 13.30, 17.00 (WITA)
Lembongan – Sanur : Time : 8.30, 10.30, 12.30, 16.00 (WITA)
Sanur-Gili/lombok Pukul : 09.00 (WITA)
Gili-Sanur Pukul : 13.45 (WITA)
Lombok-Sanur Pukul : 12.30 (WITA)
Gili Air- Sanur Pukul :12.45 (WITA)
Scoot Ship also serves pemoutingan group, individuals who have a route crossing from Sanur beach directly to Lembongan island only takes 30 minutes. Ship Scoot Fast Cruise also sail to lombok island and to the gili take about 2 hours from sanur beach to lombok and gili.
Price
One Way : Rp. 650.000 / person

Return : Rp. 1.200.000 / person
On the island of Lombok we can visit three very beautiful coral islands with white sandy beaches very good for sand beaches we can find many leafy palm trees with winds that make palm fronds shake and very good to shelter under, for the island of gili is very suitable snorkeling beach with a very clear beach.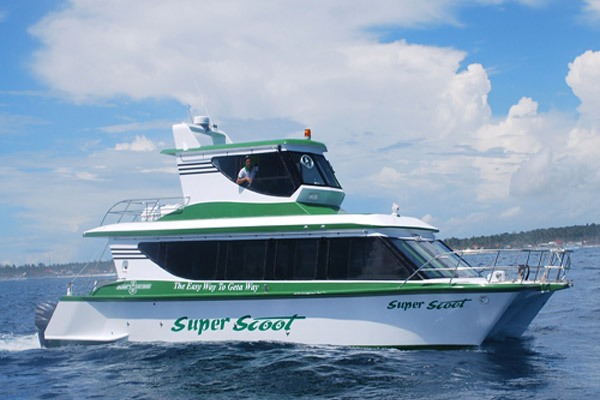 Safety Equipment and Scoot Fast Cruise Facilities :
Life Jacket, Fire Extinguisher
Marine Radio, Drug Box
Toilet Male & Female
Free WIFI, TV, AC
Comfortable Seating
Free Drinks and Snack
Price Include
Pick Up and Drop : Sanur, Kuta, Seminyak, Jimbaran, Nusa Dua (BTDC)
Ubud Area : Ubud Central,Monkey Forest, Kedewatan
Canggu Station and Uluwatu : minimum 2 pax
Pick Up and Drop in Lembongan
Unloading of luggage
Scoot Fast Cruise also has a route from sanur to harbor benoa to Lombok and gili with quite a bit about 1 hour.
Booking Through Contacts Below
Chat Via WA