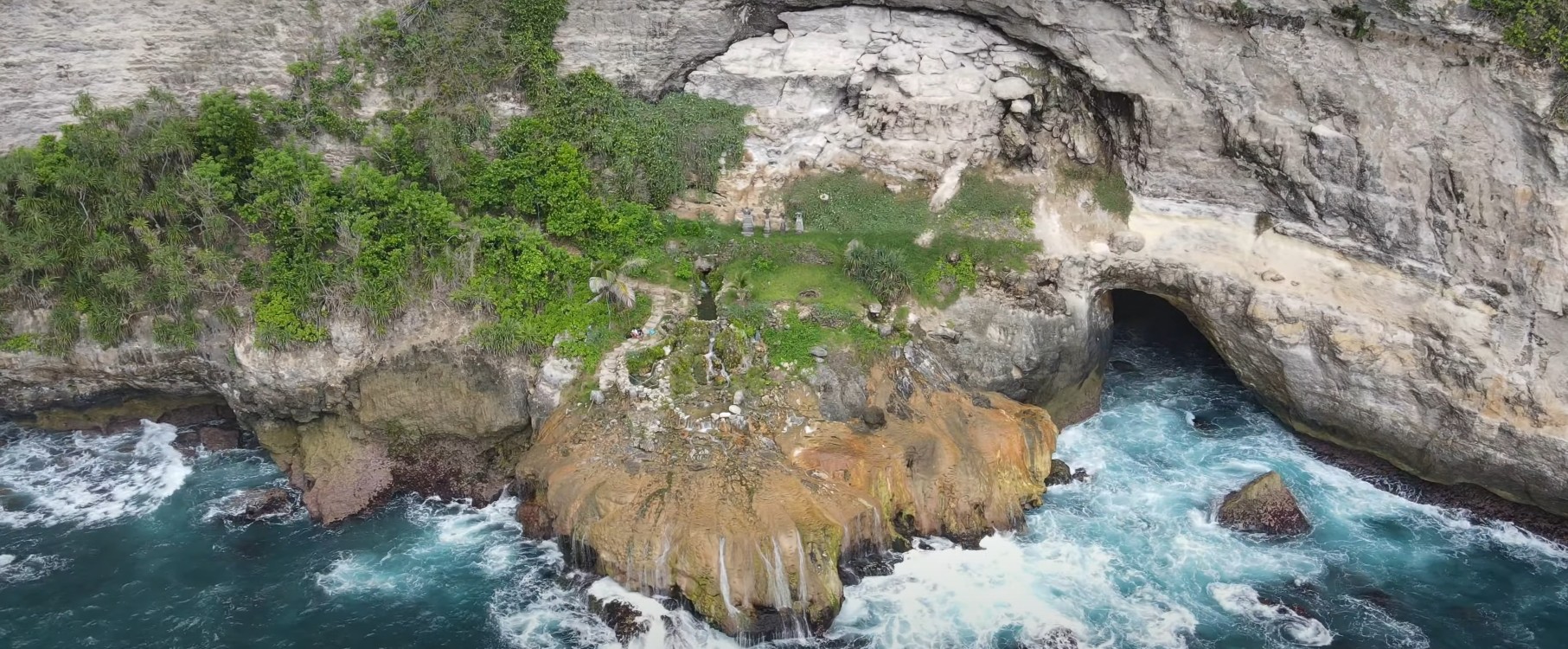 Seganing Waterfall, also known as Mati Air Seganing, is a unique tourist spot in Nusa Penida due to its location on the steep coastal cliffs. The waterfall is situated in Banjar Sebuluh, Desa Bunga Mekar, Kecamatan Nusa Penida.
To get to Seganing Waterfall from Sampalan Port, it takes around 1 hour and 45 minutes riding a motorcycle. The road to the waterfall is a bit bumpy, with some areas lacking asphalt and being chalky instead. A tip for visitors who want to come here is to rent a motorcycle in good condition or a car for a safer and more comfortable ride.
From the parking area, it takes approximately 25 minutes to descend the steep slope of the cliff to reach Seganing Waterfall. The incline is roughly 60 degrees, making it a thrilling experience for adventure seekers. The facilities available in the parking area include toilets and one food stall. Currently, there is no entrance fee to visit Seganing Waterfall, so it's an excellent budget-friendly attraction.
Due to its location on the edge of a steep cliff, it's best to visit Seganing Waterfall during the summer season. Visiting during the rainy season can be dangerous and slippery, so safety should always come first.
If you're looking for an exciting adventure in Nusa Penida, Seganing Waterfall is a must-visit spot. Don't forget to subscribe to our channel to support us in introducing the beauty of Nusa Penida to domestic and international tourists.